About Sleepy Dust Mite Proof Bedding

(1) Know about Sleepy bedding

Proven fact on effectiveness on dust mite proof Sleepy bedding
Sleep Allergen Barrier Bedding Cover has been proved to be an effective allergen (dust mite) barrier by IBT Reference Laboratory.
IBT Laboratory of the USA – a leading global clinical-diagnostics and biomedical-research laboratory specializing in immunology and allergy testing and research.
A typical house dust mite measures 100 -400 micrometers (µm) in size. According to tests conducted by The University of Virginia (The USA), the dust mite proof encasing shall be made of tight weave film with pore size not larger than 10 micrometers in order to effectively hinder the passage of dust mite and its fecal matters.

IBT Laboratory (founded in 1983, IBT is privately held and centrally located in Lenexa) is a leading global clinical-diagnostics and biomedical-research laboratory specializing in immunology and allergy testing and research. It is a clinical diagnostic and research laboratory specializing in immunology and allergy testing, IBT tests patient samples for physicians, hospitals, and commercial reference labs from around the globe. IBT also provides biomarker and immunotoxicology testing services to pharmaceutical and biotechnology companies and life-science researchers worldwide.
Sleepy bedding products have been examined under IBT Laboratory with proven quality.




(2) Proven fact on safety issues of Sleepy bedding

SGS is the world's leading inspection, verification, testing and certification company on commercial goods. Originally founded in 1878 in Rouen, France as French grain shipment inspection house, SGS was registered in Geneva as Société Générale de Surveillance in 1911.

(I) Proved by SGS – Sleepy contains no Migratable fluorescent substances (CNS 11820 P3082) by SGS

(II) Proved by SGS – Sleepy does pass the test on Toxic substances content (to EN standard on textile and fabric)

(III) Proved by SGS – Sleepy contains no Benzene content (ASTM- D3421)

(IV) Proved by Intertek - Sleepy meets the safety standard on Formaldehyde content (AATCC TM112-2003)

Intertek Group is an international provider of quality and safety services to global and local industries. Intertek offers services like testing, certification, auditing, consultancy, training, etc and is playing a leading role in the global industry.












(3) Proven fact on Comfortableness

TTRI (Taiwan Textile Research Institute) -the major textile institution in the Asia Pacific area for research, development and services.

(I) Proved to enable effective water resistance (ISO811-1981) by TTRI

(II) Proved to allow 100% Filtration efficiency ( at 0.3 μm) (CNS 14755 Z2125-2003) by TTRI

Sleep Allergen Barrier Bedding Cover has been proved to be an effective allergen (dust mite) barrier by IBT Reference Laboratory.

Effective to isolate dust mite, hinder molds - It is worth buying" Sleepy"

>
-->

Stain free test on Sleepy microporous film

IBT Laboratory is a leading global clinical-diagnostics and biomedical-research laboratory specializing in immunology and allergy testing
and research





SGS is the world's leading inspection, verification, testing and certification company on
commercial goods.





Intertek Group is an international provider of quality and safety services to global and
local industries.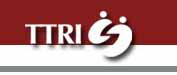 TTRI (Taiwan Textile Research Institute) -the major textile institution in the Asia Pacific area for research, development and services

Unzip the Sleepy encasing and place it into a laundry bag. Then it is machine washable in cold water.
For those encasings wetted by milk or urine, wipe clean with damp cloth.
It is recommended to wash Sleepy encasing one to two time every year.
Do not oven-dry, bleach, iron, dry clean, dry under sunshine or twist to dry.